Huvis (CEO You Dong Shin), and Huvis Jeonju Plant (plant manager Goh Seong-wook) announced, specializing in chemical and fiber materials, announced that the '16th Photo Exhibition,' which contains the scenery of Jeonju Plant and Jeollabuk-do, will be held within Jeonju Plant from December 13 to December 17.

At this exhibition, under the theme of 'The Beautiful Four Seasons of Huvis Jeonju Plant and Jeollabuk-do,' a total of 25 works, including the magnificence of nature, the energetic appearance of the ecosystem, and observations of the natural characteristics, photographed by the members of the in-house photography club, will be on display at Jeonju Plant 1 and Jeonju Plant 2.

The photo club of Huvis Jeonju Plant started its activities in the early 1970's, and has since been holding photo exhibitions featuring the beauty of Jeollabuk-do every 3 years.

As it is an in-house club with more than 50 years of history and tradition, it has produced a number of professional photographers in Jeollabuk-do, and currently, about 60 members of the photo club are actively engaged in their activities. In particular, Young Sool Park, the leader of the Energy Team at Jeonju Plant, who is also the president of the photo club, has been steadily developing his work as a professional artist, including publishing a photo album 'The Four Seasons of Damyang' in 2017.

"Through this exhibition, I hope that you can fully enjoy the beautiful scenery of the four seasons of Jeonju Plant and the charm of the attractions in Jeollabuk-do, as photographed by members of the Huvis Photo Club," said Seong Wook Goh, plant manager of Huvis Jeonju Plant. "Huvis will continue to carry out various activities to promote the beauty of the local community."

Huvis Jeonju Plant also hosts the 'Love Nature Blue Heart Writing/Painting Festival' for elementary and middle school students every year, and is actively engaged in social contribution activities with the local community, such as delivering mom's food and briquettes to the underprivileged in the region.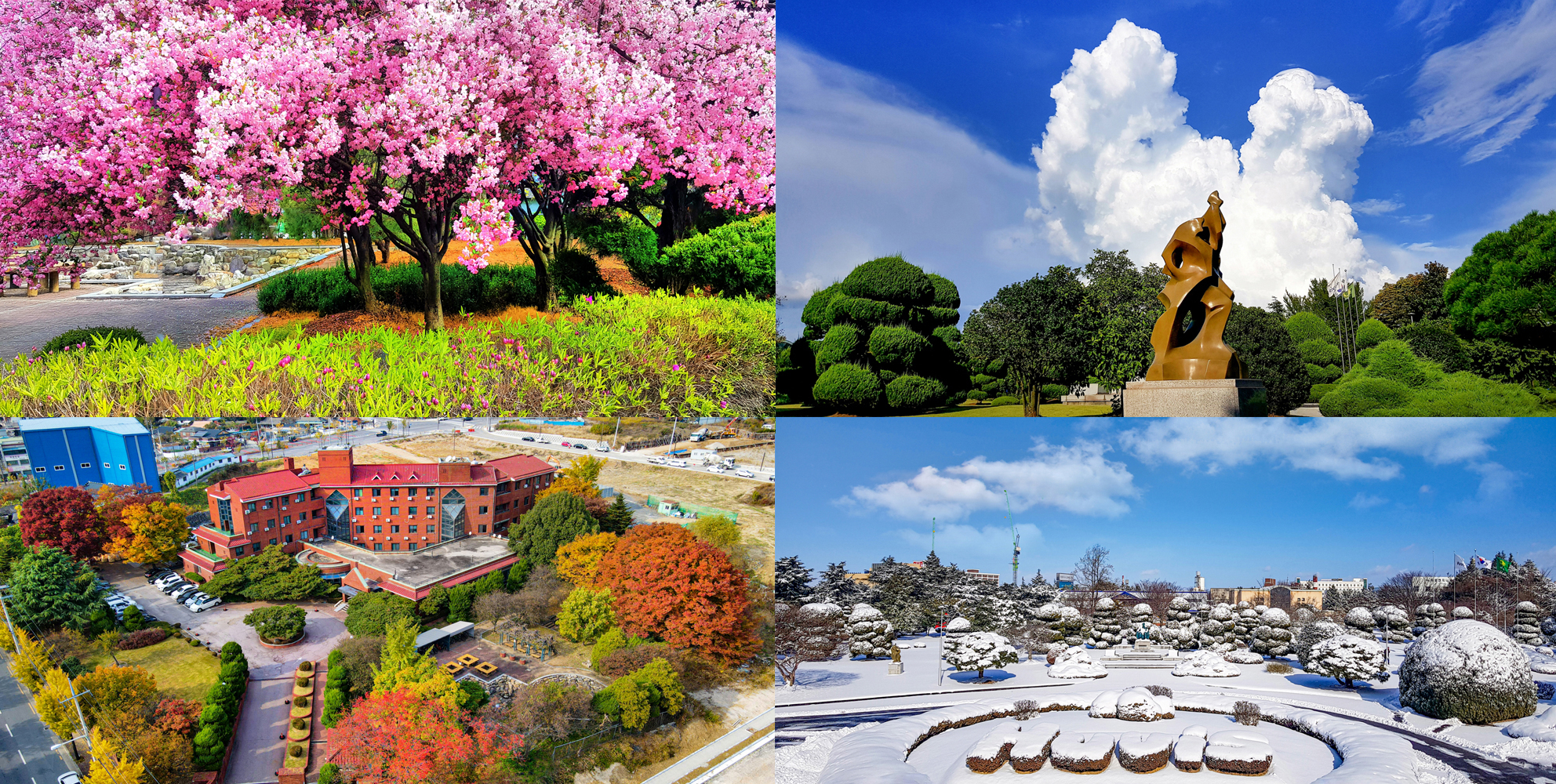 [Photo] Photo exhibition featuring the four seasons of Huvis Jeonju Plant